Permaculture Festivals
The Nordic countries frequently celebrate permaculture with various festivals throughout the year, with the Nordic Permaculture Festival standing out as the premier event.
Nordic Permaculture Festival
The Nordic Permaculture Festival is a forum to share and gather knowledge and ideas about what sustainable life can be in practice, including different fields from ecological building and regenerative agriculture, fermentation and edible wild foods, to wellbeing of individuals and communities. 
The festival is held once a year and travels between the countries Iceland, Norway, Sweden, Denmark and Finland. At the end of the festival the next years venue / country is announced. Places & teams interested in holding the festival should contact the current years festival team and announce their interest in holding it. 
The festival is usually a collaborative, non-profit event, co-created with the permaculture community.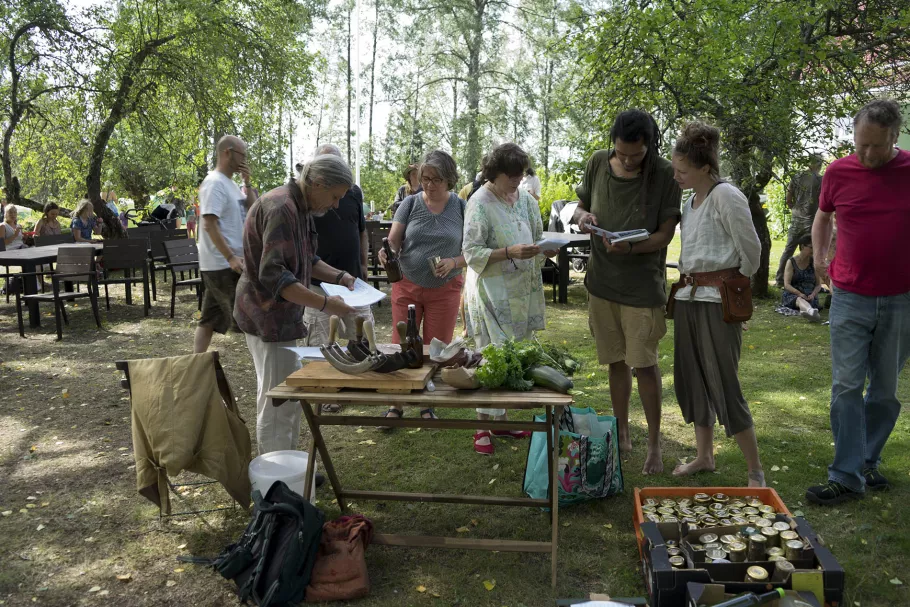 Previous Nordic Permaculture festivals
The festival has been held annually since 2011 and was originally designed by Karoline and Tycho from Denmark. 
2011 - Friland, Denmark
2012 -

Angsbacka, Sweden

2013 - Hurdal, Norway
2014 - Friland, Denmark
2015 -

Stjernsund,

Sweden

2016 - Isnäs, Finland

2017 - Þorlákshöfn, Iceland

2018 - Jondal, Norway

2019 -

Himmelbjerggården,

Denmark